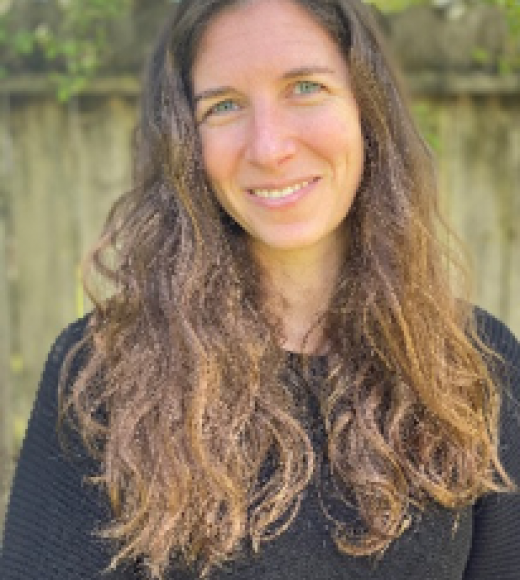 Writing Support Center in the Academic Assistance and Tutoring Centers (AATC)
Office Hours
Writing support from the AATC will be completely online for Spring Quarter. Sign up for 30 minute one-on-one appointments on Zoom. You can book between 3-72 hours in advance: https://tutoring.ucdavis.edu/writing

Bio
Ariel started at UC Davis as a graduate student in 2008.  After earning her M.A. and PhD in linguistics, she started working as a writing specialist in the AATC.  As someone who didn't particularly enjoy college writing or feel confident in it, she has since published multiple academic articles.  She is eager to help other writers feel confident and competent with their writing.
Ariel has been offering drop-in writing support in the Native Nest since 2017, and also facilitates a student book group that meets once a quarter: https://aggielife.ucdavis.edu/organization/bookgroup
Writing support from the AATC will be completely online for Spring Quarter. 
Get help at any stage of the writing process:
Understanding the prompt and generating ideas

Developing, connecting and organizing ideas/arguments  

Identifying grammar error patterns and learning the rules to remedy them

Learning how to edit sentences to make them more concise
Session details/policies:
Sign up for

30 minute one-on-one appointments on Zoom

You can book between 3-72 hours in advance

: 

https://tutoring.ucdavis.edu/writing

If you select the drop-down menu, you can choose to work with Ariel Loring, the Writing Specialist who normally holds drop-

in hours in the Native Nest.

Because our Writing Studio and other drop-in locations are currently closed, you can book an appointment for any type of writing (coursework, scholarship letters, personal statements, etc.) 

If you need grammar support, please also visit the Aggie Grammar Guide:

https://tutoring.ucdavis.edu/agg