Our services focus on the academic aspects of success for all students who enter our center. This is accomplished by providing students with an array of different services, including, but not limited to:
Academic Assistance and Tutoring Centers (AATC)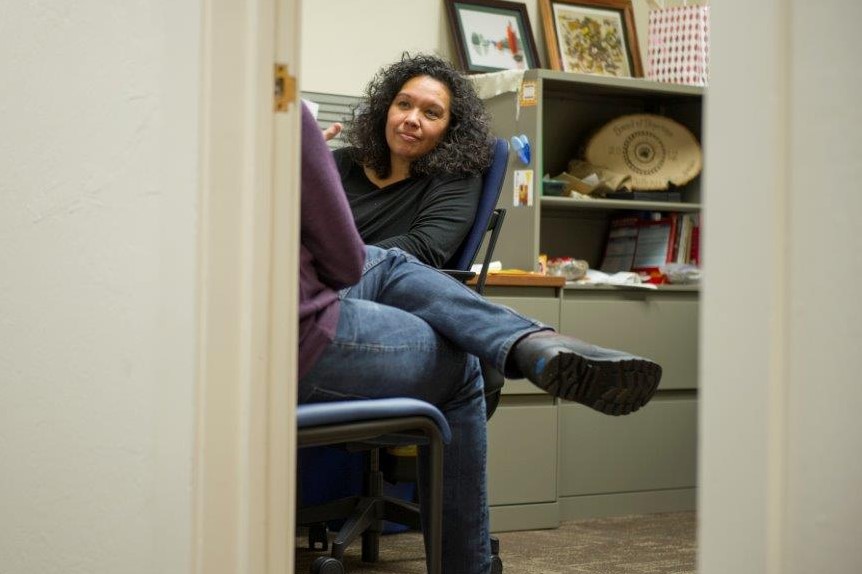 AATC offers tutoring services in mathematics, biology, chemistry, writing, and more! You may schedule a tutoring or writing appointment, or Spring quarter virtual drop-in appointments are available beginning Monday, January 11, 2021.  
The Native Nest has in-office Writing Specialists with extensive backgrounds and degrees in their fields. The Writing Specialists can provide course specific tutoring as well as generalized background information.
NAS Department Academic Peer Advising
In collaboration with Native American Studies, our NAS Peer Advisor is a NAS student who can provide insight into specific NAS courses and can guide each individual through the course lists.
Graduate Student Advising
NAS Graduate students provide insight of what to expect in an NAS graduate program. Including the ins and out of the application process, allowing students to gain clarity for a deeper understanding within NAS Master and PHD programs. 
Internship and Career Center (ICC) Advising
At NAASSC students can meet with an ICC representative to enhance their knowledge and receive the necessary encouragement and support to discuss topics relating to career, internship, and employment options.
Native American Leadership Class (NAS 98/198) Fall/Winter/Spring
The Native American Leadership class provides mentorship and space to create dialogue on student development theory on Native American Leadership in a higher education setting.