Our in person services are impacted during Winter Quarter. Please refer to the Fall Quarter Updates page for current information. 
At The Native Nest we create a relaxed, welcoming, home-like environment, where students can socialize, nap, eat, and study.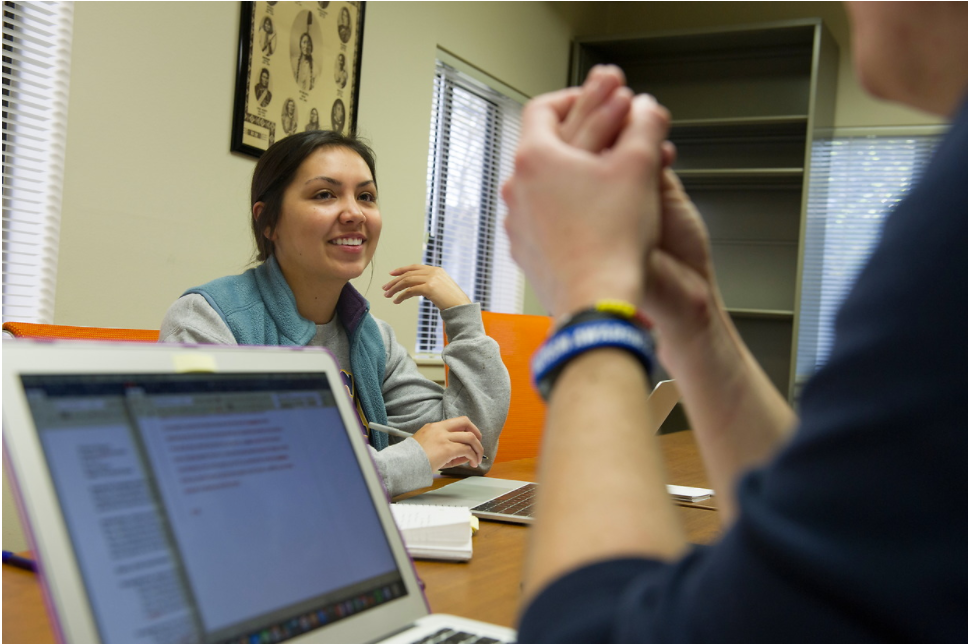 Open Study Space
We have an open study room (with computers), library and conference room for students to study individually or with groups.
Computers and Printing
We have three computers reserved for students and offer limited black-and-white printing per day.
Relaxation
The Native Nest offers a comfortable array of chairs and couches for students to practice self care.
Microwave, Refrigerators, and Toaster Oven
The Native Nest has a kitchen-like area with a full fridge, counter space, and a microwave for students to utilize. The Nest also collaborates with the Student Farm to bring in fresh produce for students to take and enjoy.