At The Native Nest we create a relaxed, welcoming, home-like environment, where students can socialize, nap, eat, and study. Due to COVID protocols, you will need to show your Daily Symptom Survey and swipe in. At this time, eating is only allowed in our kitchen area. Please follow updates on the Campus ready website.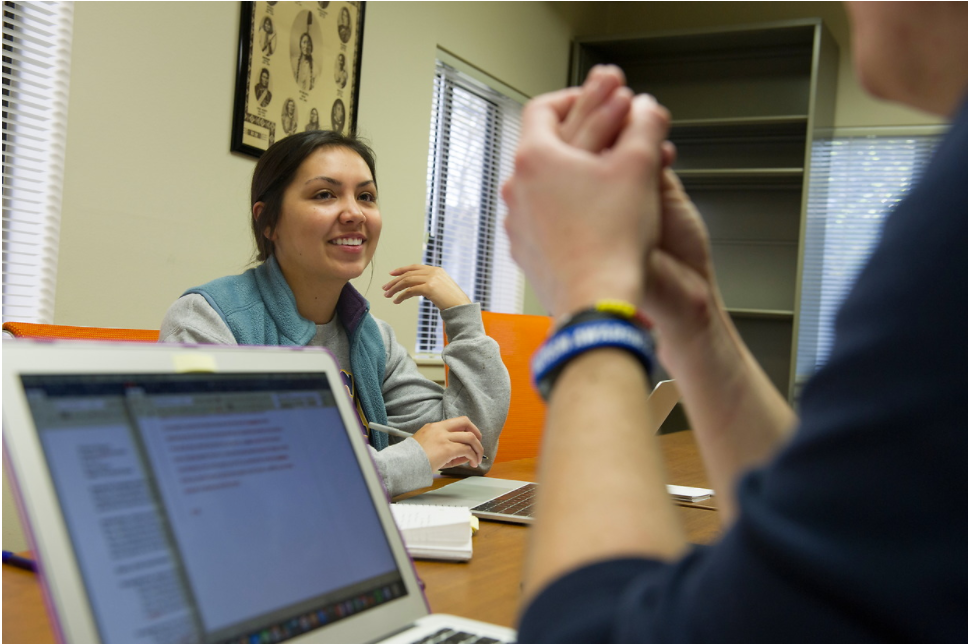 Open Study Space
We have an open study room (with computers), library and conference room for students to study individually or with groups.
Computers and Printing
We have three computers reserved for students and offer limited black-and-white printing per day.
Relaxation
The Native Nest offers a comfortable array of chairs and couches for students to practice self care.
Microwave, Refrigerators, and Toaster Oven
The Native Nest has a kitchen-like area with a full fridge, counter space, and a microwave for students to utilize. The Nest also collaborates with the Student Farm to bring in fresh produce for students to take and enjoy.
Hours
Monday – Friday, 10 a.m. – 6 p.m; Friday, 10 a.m. - 3:00 p.m. (during the academic year). We are also AVAILABLE via email nari@ucdavis.edu or via phone (530) 754-6288. Closed university holidays. Hours for summer and quarter breaks may vary–please contact the center for details. Please follow Covid protocol updates on the Campus ready website.